Over the years I have created or helped to create a number of Software and scripts and novel datasets for environmental analyses at various scales. I usually make all data and code that I have been involved in creating available as openly as possible.
Code
ibis.iSDM - Modelling framework for creating Integrated Biodiversity distribution scenarios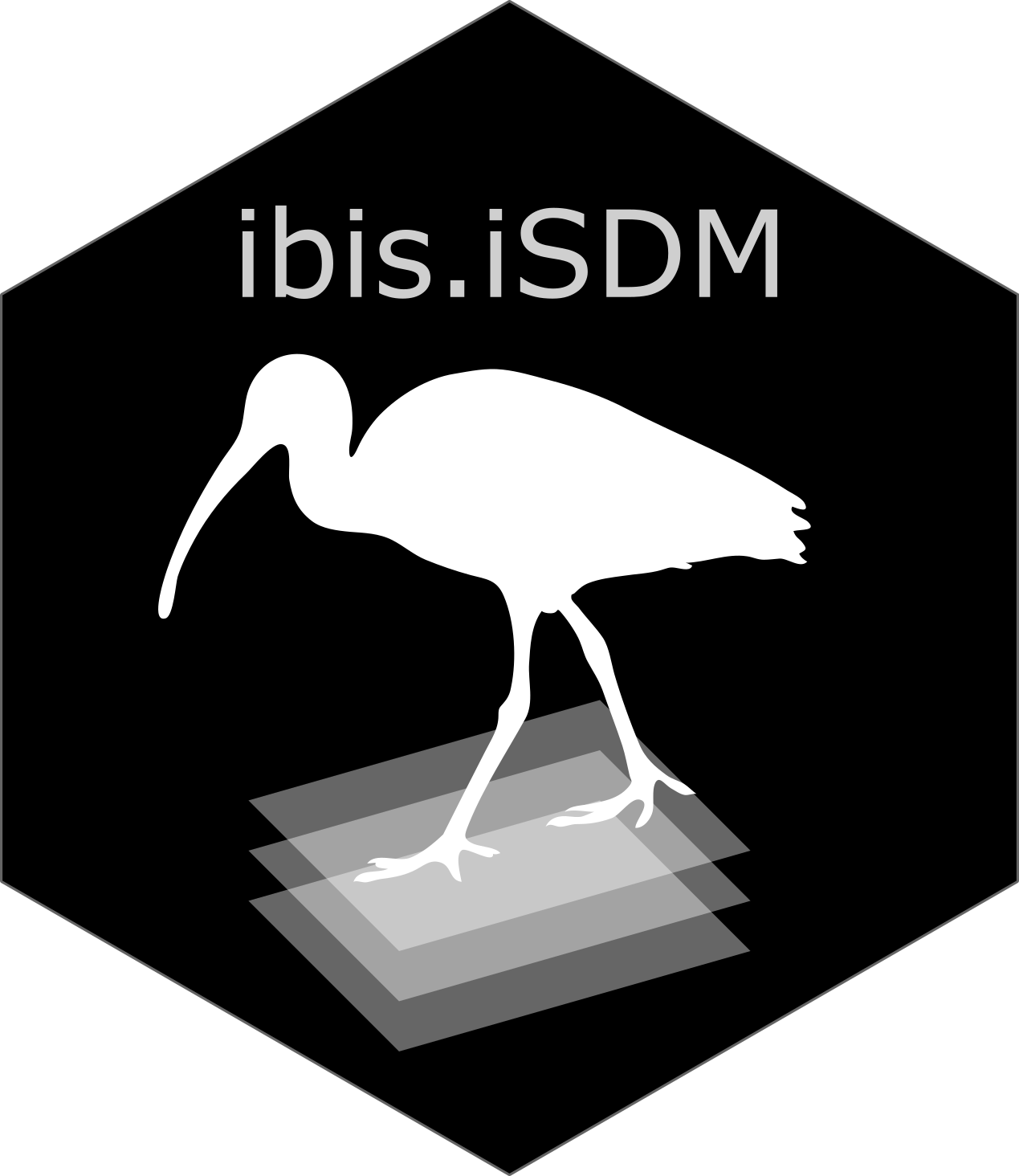 The ibis.iSDM package provides a series of convenience functions to fit integrated Species Distribution Models (iSDMs). With integrated models we generally refer to SDMs that incorporate information from different biodiversity datasets, external parameters such as priors or offsets or constrains such as dispersal parameters in future predictions. The ibis.iSDM package has been publicly released and published as Jung 2023.
---
LecoS - Land cover statistics QGIS plugin
LecoS is a Python plugin for the QGIS GIS software suite. It converts classified raster layers to arrays using the powerful numpy library and - based on a Connected Component Labeling approach - allows to further identify class patches and the calculation of landscape metrics. The use can choose to calculate single or several metrics for the raster classes.
Manuscript | Code | QGIS | Blog post
---
QSDM - Species Distribution Modelling for the QGIS Processing Toolbox
A while ago I created a python plugin with a series of helper functions to conduct species distribution modelling (e.g. trained single class classifiers) for the QGIS software suite. The plugin is released and functional, but due to a lack of time commitment likely won't work on latest QGIS versions (> 3.0) anymore. The QSDM package adds the following functionalities to the QGIS Processing toolbox:
Data Analysis
    - Calculate Niche Overlap Statistics
    - Range Shifts
Data Preperation
    - Create Species Richness Grids
    - Data Transformation (simple)
    - Raster Unification
Species Distribution Modelling
    - MAXENT (Parameter Preperation)
    - Maximum Entropy Modelling (semi-automatic modelling)
    - Maximum Entropy Modelling (Manual Configuration of parameters)
---
icarus - R package for spatial analysis convenience and analysis functions
I created a package to host a number of convenience functions for handling and manipulating spatial datasets in R. Mainly for my personal use, but hopefully the functions will prove useful for others as well